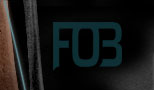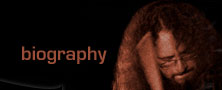 actual line-up
---
Peťa - vocals
Mára - vocals
Marty - drums
Corbow - bass, vocals
Bendis - guitar, vocals

history
---
The band F.O.B. rose in autumn 1995. The originál line-up was Hans (vocal), Jirka "Coach" (guitars), Jirka "Bendis" (guitars), Tom "Corbow" (bass), Márty (drums).


After some personal changes they released the first demo "only dead can survive" in autumn 1996 which was mix between thrash-death-doom. Coach appeared on vocal.


Cool reviews forced the band to record and release next demo "fobia" where they left the doom roots and the demo itself presents progresive thrash metal spiced with death metal influence. The band starts to tour and composes new materiál. MC "blame?" (2000) is a goal in the history and shows the next future direction. The band pushed its style to the new arranges and new era of schizo-blast metal begun. Corbow started to sing. After the release the band took place in some minitour, prestigious summer festivals and semifinal round of the Rock Made in Gambrinus 2000 competition. The show in Jim Beam Rock fest 2000 was broadcasted by TV Luna (9. 15.2001).


The years 2001 and 2002 are in full touring in Czech Republic and abroad and Corbow begun to growl all vocal parts meanwhile Coach took care after only about his guitar. Taking parts in some summer and autumn festival moves the counter of FOB gigs over 100. The band continues with its way and in late 2002 they have prepared complete stuff for the first CD release. In March, just before the recording Coach had to leave the band and new stuff is recorded only in three members.


The CD "FOLLOW THE INSTRUCTION" is released by I.F.A. Records in autumn 2003 and the style doesn't stay on one place. New material contains more influence of another styles with progressive death metal parts and it supported by minitour with Equirhodont and Agony.


The year 2004 is the most successful time in the bands history. There are plenty of great reviews for the debut in big magazines like Spark, Payo mag. and Rockshock. The band appeared in the Czech Rock League 2004 with another 200 bands, goes through to the final lap and hits the great third place. The number of gigs is set for 30.


The second CD Default is released in May via IFA Records again and there is huge tour support which includes several places in Czech Rebublic and some summer festivals as well.